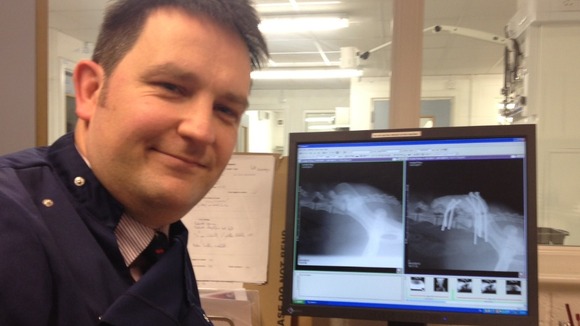 Vet Simon Roch, from Kentdale Othopaedics in Kendal, helped to rebuild Ruby after she was seriously injuried following a hit and run.
He worked for four hours on the labrador, installing seven screws in her back and two titanium plates in her hip.
He said:
"Ten to fifteen years ago we'd have had to put Ruby to sleep. The advancements in science over the last few years have been huge.
"The implants in her back are just helping her bones to knit. She should go on to live a very normal life"