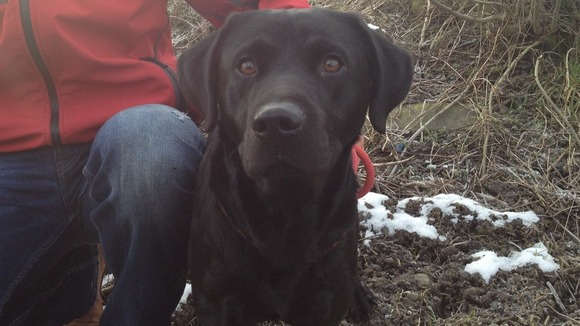 A black labrador, dubbed the 'bionic dog', has made a full recovery after emergency surgery to repair broken bones and joints after a hit and run.
18-month-old Ruby suffered a crushed back and hip, as well as broken legs when she was hit by the car.
Despite her injuries, Ruby managed to drag herself 500 yards back to her home.
Her owner, Tom Iredale from Patterdale, spent £4500 on vets bills for Ruby.