Top office dog
Dumfries pooch in running for Britain's 'top office dog'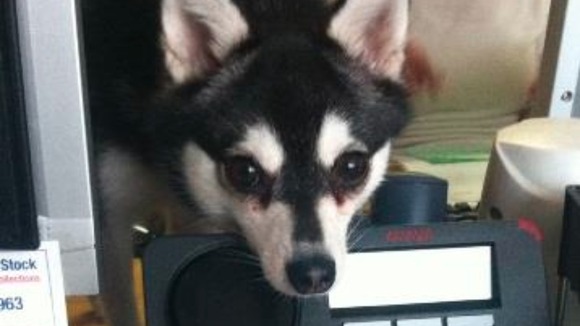 A four-year-old Alaskan Klee Kai from Dumfries is in the final of a competition to find Britain's 'top office dog'.
'Badger', named after his distinguished similarities to the omnivore, has already been named as Scotland's best pet.
His 29-year-old owner, Allana Hamilton, only brought Badger in to work during his recovery from a viscous attack when he was a puppy.
He suffered a broken leg, and her boss at Dundas Chemical Company allowed her to bring the poorly pooch in to work.
Badger soon became an office regular and now joins Allana on her desk most days.
He's currently lying second in the competition which closes on Sunday.
ITV Border viewers can vote for Badger here.
If Badger wins, Allana plans on donating the money to the 'Huskies in Need' charity.