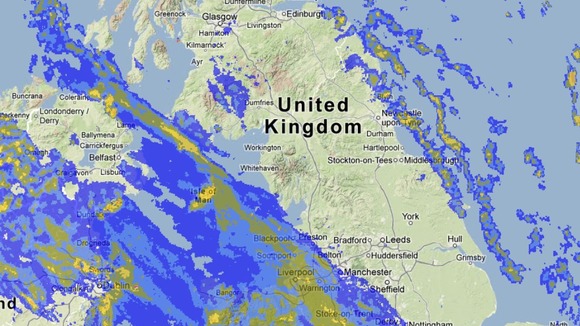 The band of rain to the south west of us is gradually moving our way later in the day. For the next few hours it will clip western most parts of the north west.
In the east, wintry showers will move in from the North Sea.
2-5 cm of snow are likely for many over the next 24 hours.