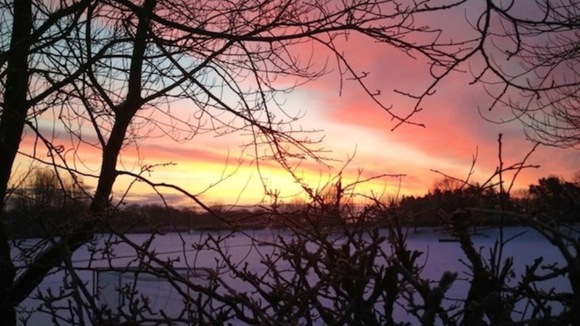 Overnight
Clearing skies in the west will allow temperatures to dip further. -7C or lower is not out of the question, especially where there is lying snow.
A mainly dry night with thicker cloud in the east, where a few snow showers could continue. Bitterly cold and breezy.
Sunday
A cold start. Some sunshine in the west. A mainly dry day but remaining cold and breezy.
Snow showers from the south could feed into eastern parts of the region overnight into Monday morning. This could prove disruptive for the morning rush hour.