The Scottish SPCA has rescued an adventurous seal pup found during stormy weather in Stranraer.
Workers at the ferry terminal in Cairnryan spotted the six week old male seal pup in a busy lorry park on the evening of Thursday January 17th.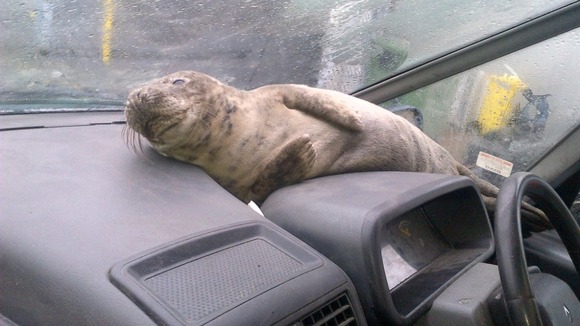 Despite their best efforts to encourage him back into the water he refused to go and when he was still there on Friday morning staff grew concerned for his safety and contacted Scotland's animal welfare charity for help.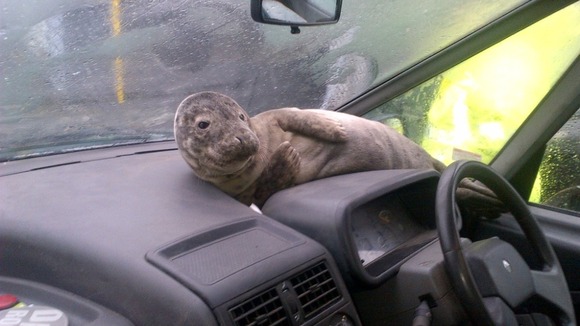 One worker picked the seal pup up and put him in the boot of his car to keep him out of harm's way but the seal managed to break out and was found lying on the dashboard of the car when Scottish SPCA Animal Rescue arrived.