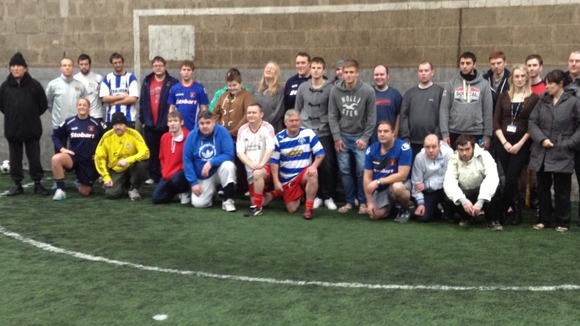 Players from Carlisle United have been meeting with users of mental health services in Cumbria.
Carlisle United mid-fielder James Berrett said:
"It's great that the club and football are helping to bring people together and break down some barriers.
"This is the first session and I hope it will go from strength to strength."