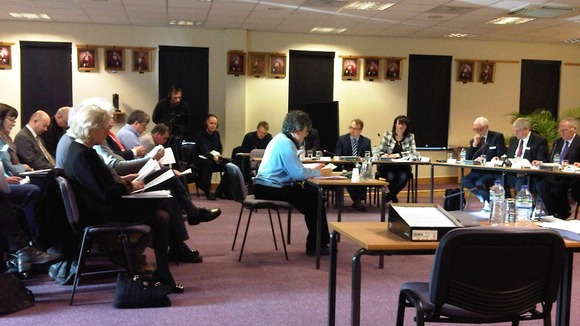 Ms Lyn Walby from the 'NO Ennerdale Nuclear Dump' campaign group is addressing the council executive.
Ms Walby is asking Copeland to say no.
She is pointing out that 21,000 people have signed an online petition to say they do not want the Lake District to be considered as a potential site.
NO Ennerdale Nuclear Dump believe where nuclear waste should be buried is a national issue not a local one.
Council leader Elaine Woodburn says they will take into consideration not only the final report from the Managing Radioactive Waste Safely Partnership but all of the letters from members of the public living in Copeland.