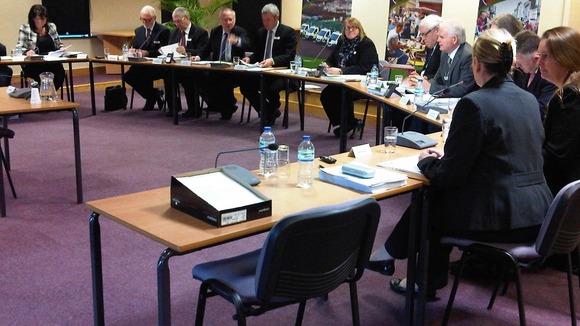 A nuclear meeting has begun at the Copeland Centre in Whitehaven.
A representative from Ennerdale village, Lyn Walby, will address the council before the executive make their decision.
Councillors and spectators seem confident that the executive will decide to go through to the next stage of the process and look for a site to bury nuclear waste.
Councillor David Moore said:
"High level nuclear waste is already stored a mile from my house.
"It needs to go somewhere. I'm happy to go to the next stage and look at whether an underground nuclear waste store can be stored here."