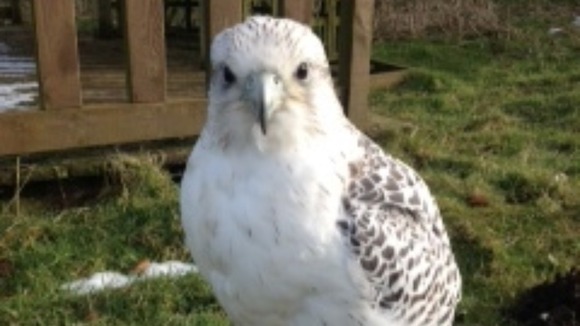 A remote farm near Hawick will soon be home to hundred of falcons, bred by a member of the Qatari Royal Family.
Falconer Jeff Armstrong already keeps falcons at Bonchester Bridge.
Sheikh Ali Bin Abdullah Athani approached him to start up a falcon breeding centre.
It will include a huge pen for the birds to fly around in, and breeding chambers.
High quality Falcons can be worth up to £1 million.
Each one is micro-chipped and registered.
That is partly why a remote Borders farm is an ideal spot to breed them, but also because the climate is ideal.