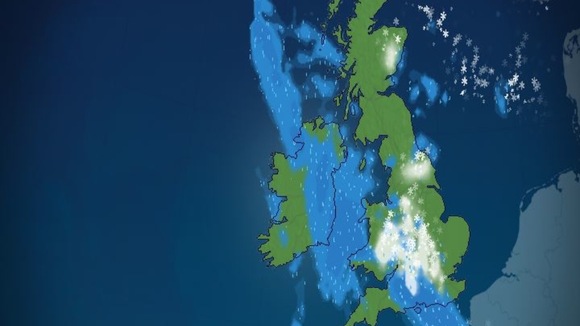 A cloudy and cold day for the rest of Saturday.Best chance of brighter breaks in the east. Risk of light rain in the west.Highs of 5C. Winds lighter.
Overnight showers develop, fairly light at first but becoming more developed in the west before dawn, wintry over hills.The risk of icy stretches, temperatures hovering around freezing.
Sunday is cloudy, cold and wintry. An area of rain, sleet and snow works it's way northeast.Up to 10cm of snow is possible over higher ground. Sleety deposits more likely at lower levels, but this will in turn bring the risk of ice.