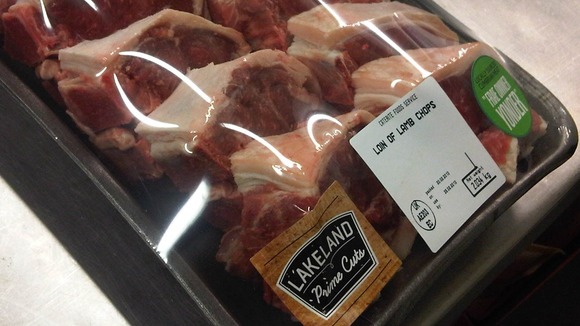 Richard Fletcher was born and brought up in Cumbria and is the director of Caterlite.
He says he is proud that he can label his meet as Cumbrian:
"We are committed to buying as much as is possible that has been produced in Cumbria.
"We are local and we are proud to put a local stamp on our meat and other produce. The exhibition at Rheged is a flagship for the quality of the company."
The Cumbrian company, who employ almost 80 people at their headquarters in Embleton, will display 12,000 of the Frae Owwer Yonder stickers on its packs of meat and have applied to adopt the British Red Tractor label.