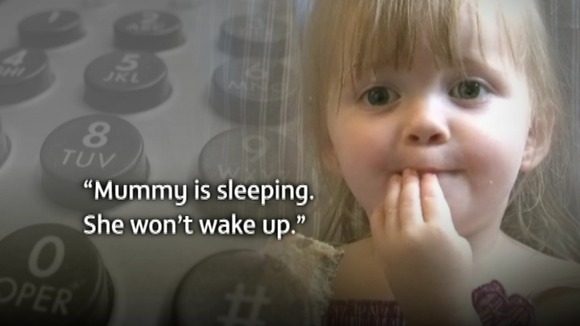 Four-year-old Rowan Rychel has received an award at the Lothian and Borders Police Meritorious awards in Edinburgh.
The toddler was just two-years-old when she dialled 999 after her mum, Francesca, lost consciousness and fell to the floor in September 2011.
Rowan spoke to an emergency operator and said, 'My mummy is sleeping and she won't wake up'.
Police officers arrived at their home in Innerleithen and forced their way in.
Francesca was then taken to hospital for treatment.