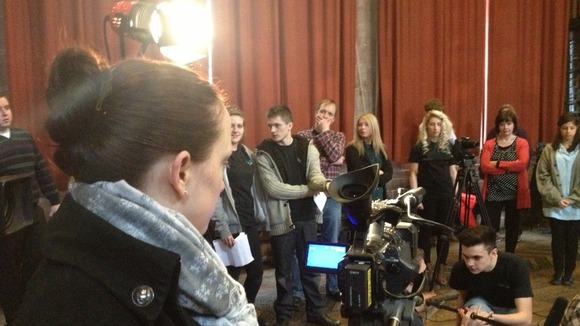 A group of students in Carlisle are being treated to an acting and directing mastertclass from Hollywood superstar John Hurt.
The English actor is famous for his roles in films such as The Elephant Man and The Midnight Express.
He is visiting Cumbria to help launch the Keswick film festival.