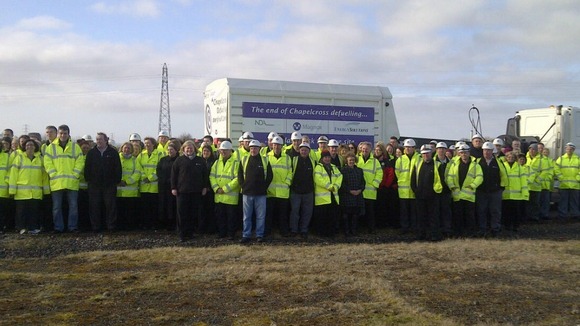 A milestone in the decommissioning of Chapelcross was reached today when the last flask of spent fuel left the plant.
The container with around 150 fuel rods on board was transported by lorry from south-west Scotland to be reprocessed at Sellafield in Cumbria.
The former nuclear power plant at Chapelcross stopped producing electricity in 2004.
Its iconic cooling towers were demolished nearly six years ago, however there are still 1300 tonnes of asbestos to clear from the site, along with some intermediate level radioactive waste.
The final steps in the decommissioning process are not expected to finish until 2085.