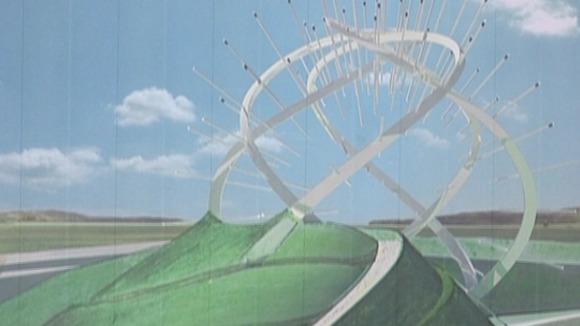 Councillors are expected to approve plans for the 'Star of Caledonia' in Gretna.
The landmark will be southern Scotland's answer to the Angel of the North.
Designers behind the scheme are responsible for creating works such as 'Nothumberlandia' and the controversial 'Orbit' at the London Olympics.
If plans are given the go-ahead, project organisers will be in a position to source funding for the £4.8 million landmark.