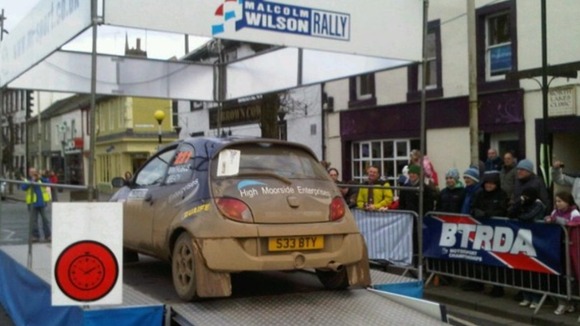 Around 120 rally crews and cars will be arriving at M-Sport headquarters at Dovenby Hall in Cockermouth today for the Malcolm Wilson rally.
The 38th running of the popular event, which gets underway tomorrow (2nd March), has attracted entries from all over the country.
M-Sport boss, Malcolm Wilson, has entered the rally himself, and son Matthew is running as 'course car' at the beginning of the field.
Matthew Wilson will have world-renowned co-driver Chris Patterson beside him reading the pacenotes.
Malcolm will be debuting the new Fiesta S2000 rally car on the event.
Some of the fastest drivers in Britain have entered, including four times Scottish champion David Bogie from Dumfries.
He will face tough competition from Borders driver Euan Thorburn and Cumbrian driver Paul Bird.