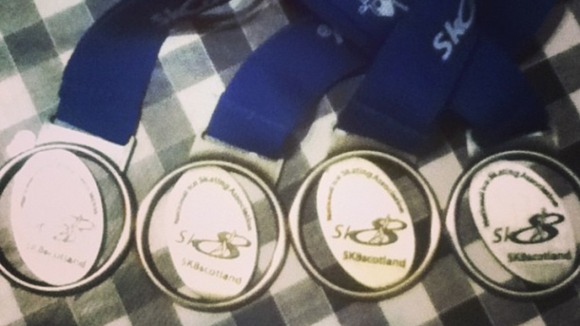 Sophie Haining from Dumfries was part of the Solway Stars and Solway Eclipse synchronised skating teams, who picked up gold and silver medals in the Trophy D'Ecosse.
She said:
"It was an amazing experience to be part of both teams, and to have been representing Great Britain.
"To get gold and silver is just amazing."
All three teams representing Dumfries, (the Solway Stars, Solway Eclipse and Solway Lightening), picked up medals.
The three teams are now Scottish Champions at their respective levels.
Around 2,000 competitors teams, coaches and spectators attended the competition at Dumfries ice-bowl over the weekend.