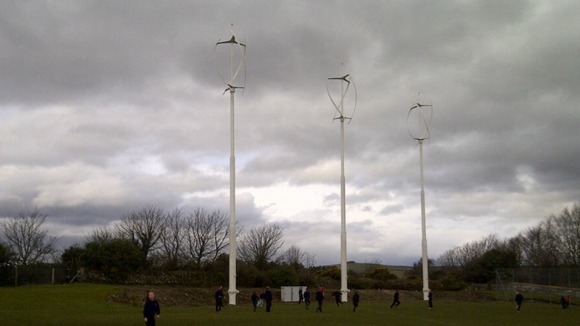 A council is considering putting up three of its own wind turbines to pay for and off set carbon emissions from its street lights.
Planners at Dumfries and Galloway are meeting to discuss installing three turbines up to 66 metres high on council land.
They have identified 11 sites and are considering using school playing areas.
Opponents have criticised it for being nothing more than a 'money-making scheme'.