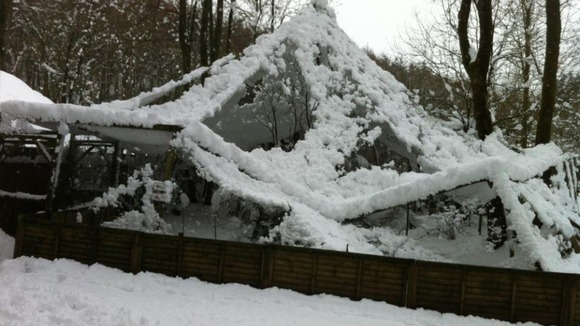 A wildlife park in Galloway is making an emergency appeal for help after many of their enclosures collapsed under the weight of snow.
The Galloway Wildlife Conservation Park, near Kirkcudbright, has had to close as all footpaths are either covered in snow or ice.
The park owners are appealing for volunteers who can help them clear up the mess and repair the damage to enclosures.
All animals including a lynx, meerkats, red pandas, wallabies and various birds are thought to be safe and well.