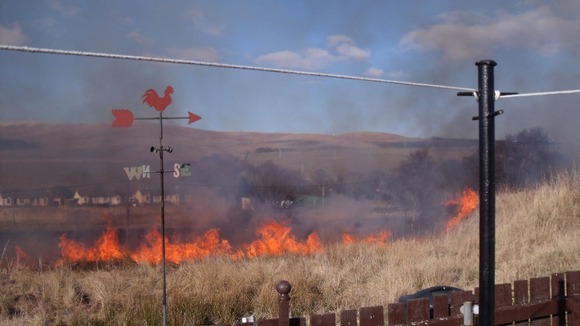 Ten homes had to be evacuated in Kelloholm, in Dumfries and Galloway, after a grass fire came within a few feet of residents' gardens.
Many of those evacuated were people over the age of 70.
One resident described it as "an inferno" and said "it was a very frightening experience".