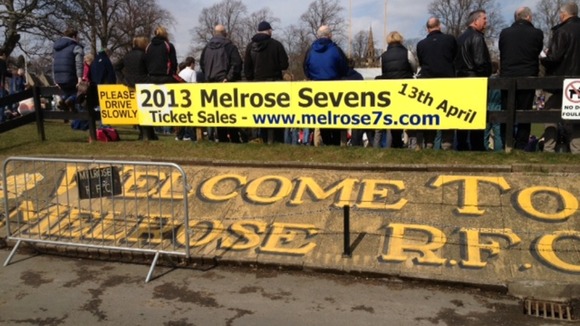 The biggest date in the Borders' sporting calendar, The Melrose Sevens, got underway today in front of huge crowds who'd gathered beneath blue skies. Players from around the world are at the tournament.
The 2013 event is also a year of firsts in the competition's history; an Indian team will compete this weekend and also a female referee will take to the pitch.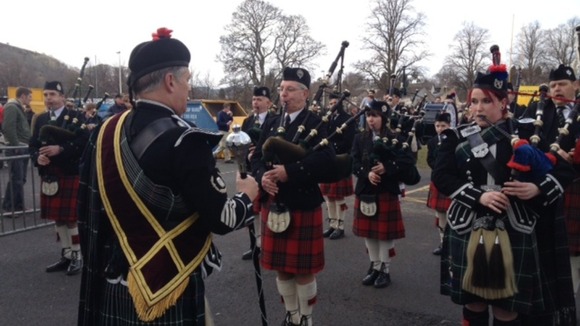 The 7's is not just a huge sporting event for the Borders, but also an vital economic opportunity. It's the one night of the year local hotels can expect to be full with spectators keen to get a glimpse of the action.
After a long Winter which has hit the area hard, it's hoped the event will kick start the summer season for local businesses. Certainly the weather is co-operating with crowds enjoying the event so far under blue skies.