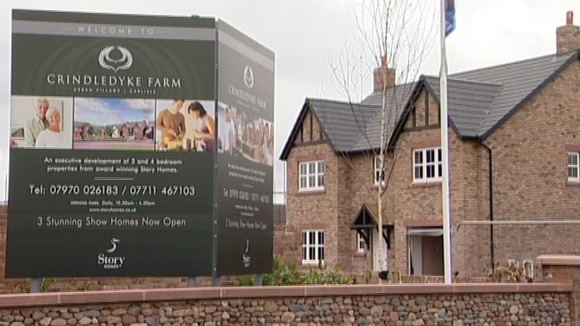 The first few homes on an often controversial new housing estate in Carlisle have been put up for sale.
The £150 million development at Crindledyke Farm suffered long delays after complaints about its suitability and a public enquiry.
The housing development will eventually provide 850 homes on the outskirts of the city.