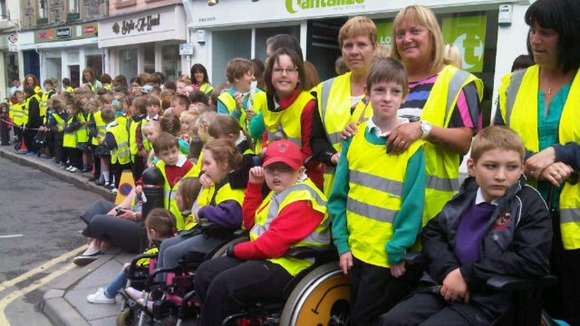 Thousands of children are lining the streets of Hawick in support of the "Vision 2013 Year of Industry Big Show".
The show is now in its third year and young people have chosen "Industry and Enterprise" as the theme for this year.
Schools across Hawick have been working on the programme for a year, which includes street entertainers and a variety of stalls.
The highlight of the show is a catwalk on the High Street, with children from every primary school in Hawick Learning Community showing off costumes related to industries.
The catwalk will be held at 11.15am and again at 1.15pm.