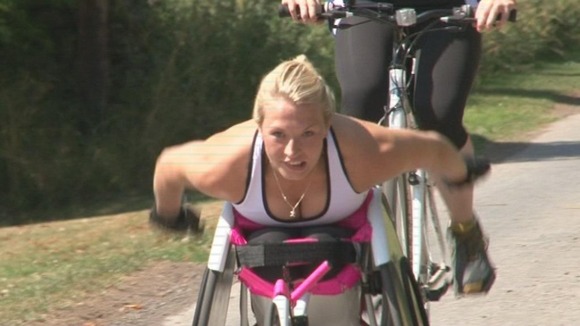 Samantha Kinghorn says it has still not sunk in that she will represent her country at the Commonwealth Games next year.
The 17-year-old wheelchair racer is the youngest member of the Scottish squad.
She said:
"We got a letter through the door. It is crazy because when I came into sport I just wanted to meet people that had gone through the same thing as me.
"I didn't think that I could be racing for my country. It is just absolutely amazing when you have actually been selected for the commonwealth squad. I keep thinking, "is this actually happening to me?"