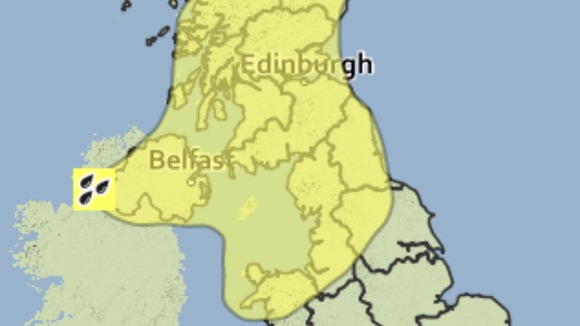 Outbreaks of rain are expected to move northeastwards across the highlighted area on Wednesday night and into Thursday morning, with some heavy bursts likely.
However, as it brightens up during the day, some heavy, thundery showers are likely to develop, with some slow-moving downpours possible.
These could persist through the evening and well into the night.