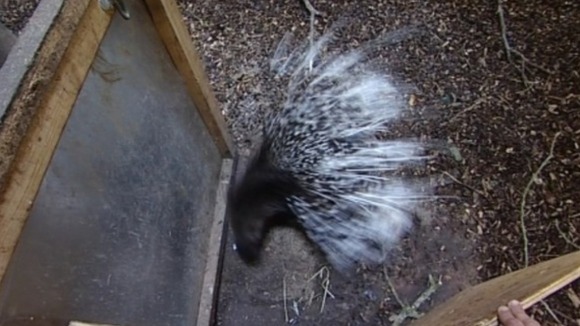 The search for a runaway baby porcupine is continuing in Cumbria today, August 1.
The family of three chewed through their pen and escaped yesterday but both parents were found.
Staff and volunteers at Wetheriggs Animal Rescue & Conservation Centre at Clifton Dykes, Penrith, had hoped to find their "prickly" son overnight but are still searching for him.
Members of the public are being warned not to approach him