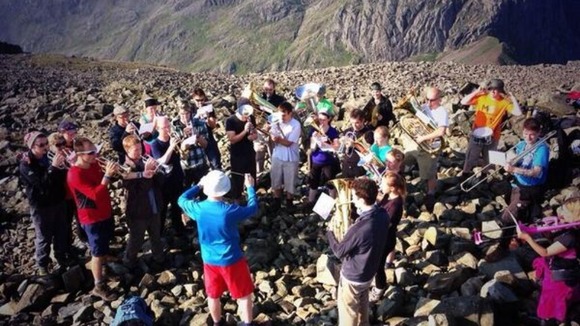 A group of 30 musicians have made their way to the top of Scafell Pike in Cumbria- complete with their full brass band.
The team climbed the highest peaks of England, Scotland and Wales, carrying instruments weighing almost 17 stone.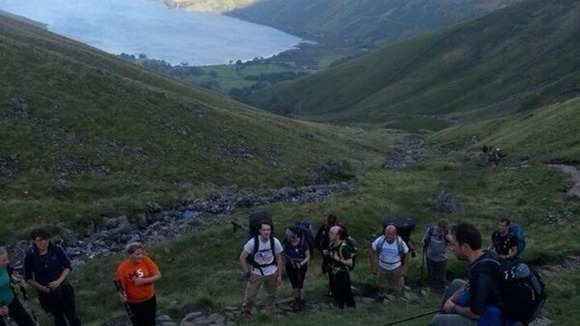 Once they reached the summit of Scafell, they performed a rendition of 'Jerusalem'.
The musicians completed the three peaks challenge in under 24 hours and raised £16,000 for the Multiple Sclerosis Society.