Carlisle United 'part' with manager
Carlisle United have confirmed that they have 'parted company' with manager Greg Abbott.
View all 13 updates ›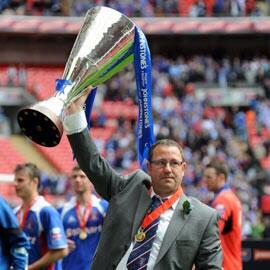 Had some lovely comments from carlisle fans today, appreciate them all and il be passing them on to the old man #cufc
More top news
Trail hunting, where a scent is laid for hounds and the hunt to follow, has been widely practised since the 2005 ban on fox hunting.

Dangerous chemicals stored in a laboratory at the nuclear reprocessing plant have now been detonated by an army bomb disposal team.

Explosives experts were called to the nuclear reprocessing site in Cumbria, to help deal with chemical substances.