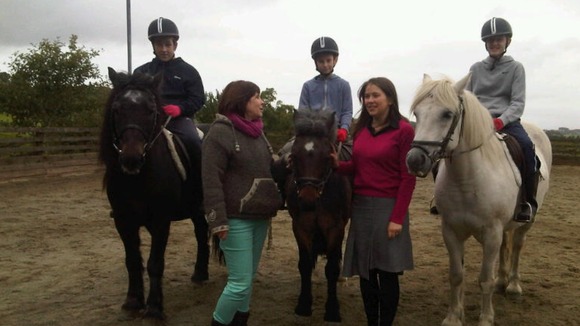 Minister for Children and Young People Aileen Campbell has been visiting Borders Charity Stable Life today.
The youth project use horses as therapy for young people with behavioural difficulties and confidence issues.
Ms Campbell said the work done by the charity could work elsewhere in the country.
"It is really good that this has found its niche here in the Borders. Other parts of the country are doing what they can to help children that are at risk, are vulnerable or are just in need of some more help and attention.
"I see lots of different fantastic different groups, organisations who are doing lots of different things in an innovative way and this is one of those many projects, and if this could be shared and expanded elsewhere I think that would be a good thing."