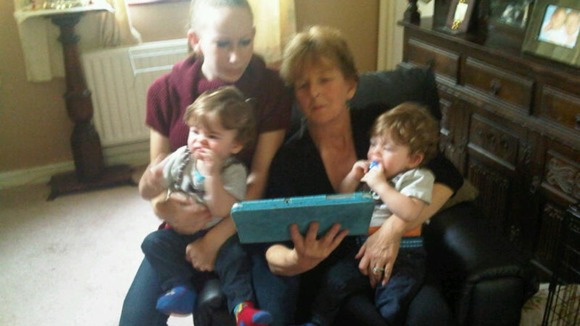 Twins from the village of Meathop in south Cumbria are starring in the new series of Downton Abbey.
Logan and Cole Weston play baby George, the son of Lady Mary Crawley and her late husband Matthew.
The boys' Nana, Amanda, said all the family were watching as well as the whole village.
Mum Charlotte said viewers have been in touch from as far away as Istanbul and Italy to tell her how much they have enjoyed seeing them on screen