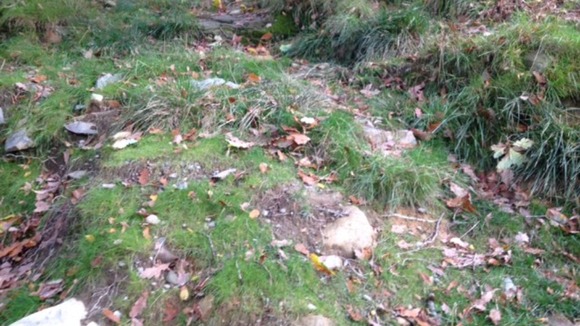 Above you can see a footpath before it was restored. No real path has been established and the surface was becoming patchy.
The images below show what the footpath now looks like. Hundreds of local stones were flown in by helicopter to help establish stable steps.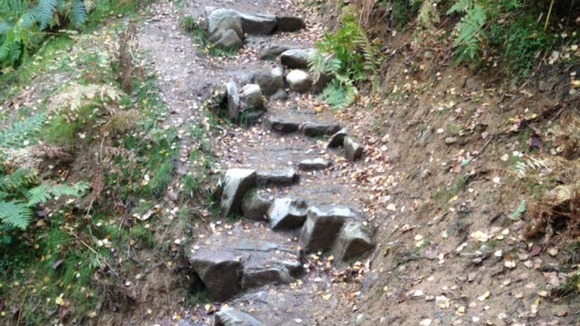 This makes the footpaths more accessible for visitors, helps to stop erosion and looks after the environment.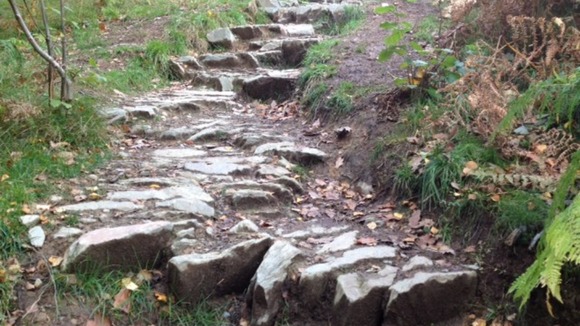 It costs £1,200 an hour to make 20 trips in the helicopter. It is estimated that 500 trips are needed every year.