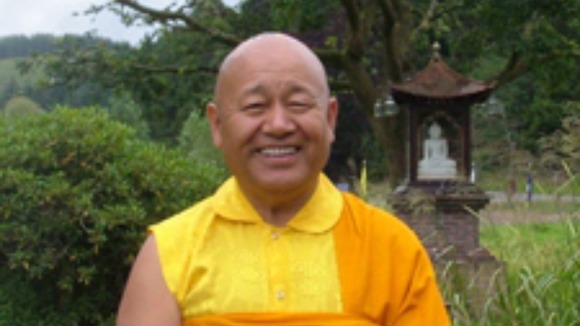 It has been reported that the founder of the Eskdalemuir-based Samye Ling Centre has been killed in China.
The Abbot of the Samye Ling centre said his brother, Choje Akong Rinpoche, who was the founder of the monastery, has been killed in Chengdu.
Lama Yeshe Rinpoche broke the news on the Tibetan Buddhist Centre's facebook page.
He also reported the deaths of his nephew and another monk.
He wrote:
"To all dear friends of Samye Ling and Choje Akong Tulku Rinpoche"I am very, very sorry to inform you all that tragically, my brother Choje Akong Rinpoche, my nephew and one monk who was travelling with them, were all killed in Chengdu today.
"Rinpoche's body has been taken to hospital where a post mortem will be carried out. That is all the news I have so far. If I receive further news I will let you know.
"My nephew Kating Lama has been able to inform His Holiness Karmapa's sister who has informed H H Karmapa, H H Dalai Lama and Chamgon Kenting Tai Situpa and they are all saying prayers.
"We will have to do a lot of special prayers and make a lot of appropriate offerings on Rinpoche's behalf and any contributions you wish to make in his name will be much appreciated.
"I request you all to do whatever prayers you can.
"With best wishes,
"Lama Yeshe Rinpoche"