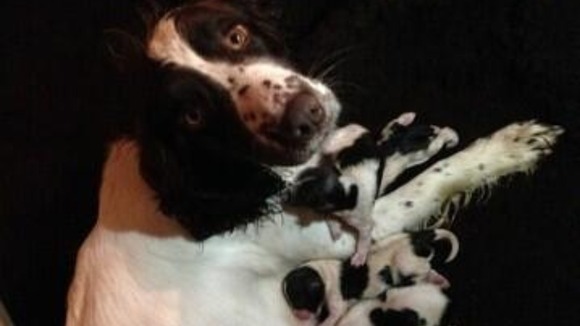 There have been new arrivals at Cumbria Constabulary after one of the force's operational dogs gave birth to ten new springer spaniel puppies.
Millie, a drug detection dog, gave birth to ten puppies - five male and five female - and mother and puppies are all doing well and are healthy.
This is the first litter from a Cumbria Constabulary dog since 2007, and it is also the first time ever that the litter will be of puppies that will become specialist operational dogs for Cumbria Constabulary.