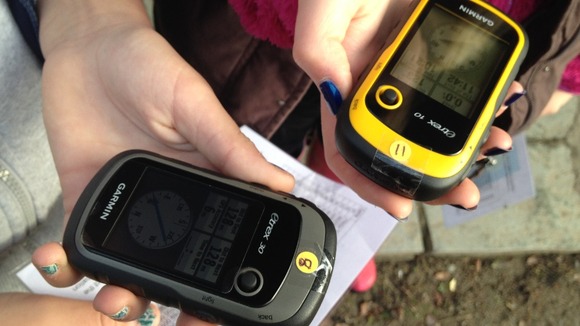 Families have been learning to geocache at Brockhole Visitor Centre today, November 1. It is the latest craze - a treasure hunt using GPS devices to find items hidden by other online users.
There are thousands across Cumbria and the Borders, including along Hadrian's Wall and on some of the Lake District's famous peaks.
There are two million hidden around the world and over 6 million people looking for them.