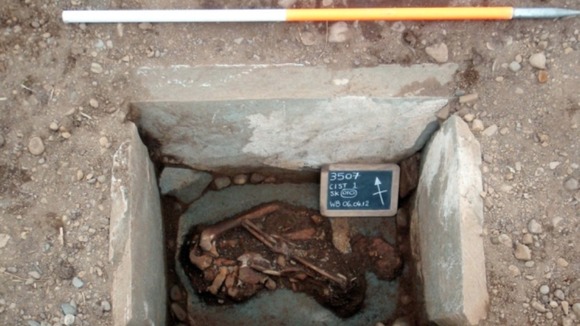 An ancient child's skull has been found on a farm in Stranraer.
Farmer Jock McMaster was ploughing his field when he came across the skull, which is thought to be around 3,500 years old.
Mr McMaster, uncovered a stone-lined pit at Blairbuy Farm after his plough dislodged when it made contact with the grave.
The burial 'cist' is believed to be one of the oldest ever found in Scotland.