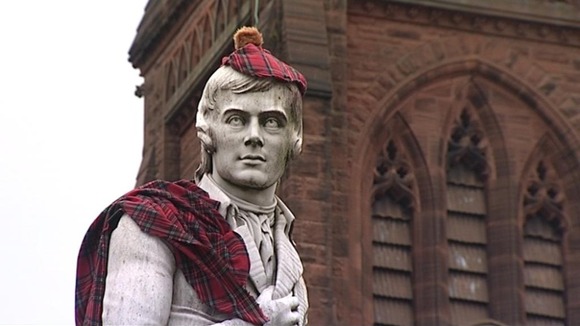 Scotland's national bard got a make-over this morning. A tartan make-over.
The Burns statue in Dumfries is now wearing a tartan specifically designed for the Big Burns Supper 2014.
Acts performing at the event in January were also announced today.
Big Country will be among the highlights at the three day event, which will also see Fred McCauley and Spanish born singer Buika performing.
It's the third year that the festival has been running