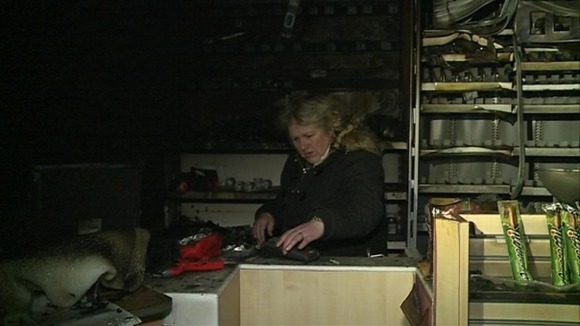 It may be three months before a village shop in Kirkcolm in Dumfries and Galloway is re-opened after being damaged by a fire.
The whole building was gutted after the blaze last Saturday. It's hoped a temporary store can be set up in the village hall as soon as possible.
The whole community have stepped in to offer any help they can to get the shop open again.
Carol-Anne Martin, Shop Owner: "They're desperate to get in here ... it's a big shop but I don't think there's enough room to get everybody in who wants to help put this business back on it's feet, and that's fabulous, that's a credit to this community and the surrounding area."