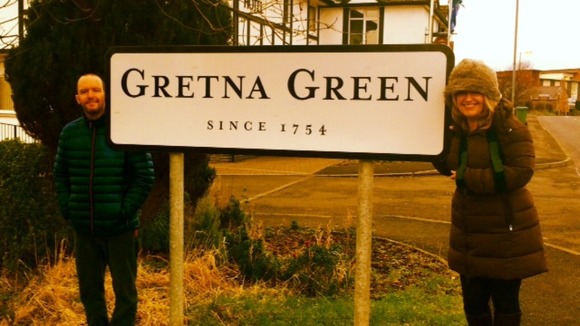 A couple have finally made it to Gretna Green after days of bad luck.
Chris Watts and wife-to-be Jo have been trying to get to Gretna from Buckingham so they could get married today, Valentine's Day.
But, they've been hindered by bad-luck along the way. Jo broke her arm two days ago and they've been struggling with flooding at home and the consequences of the bad weather whilst trying to travel north for their big day.
They've managed it, with a bit of help from good samaritans along the way.