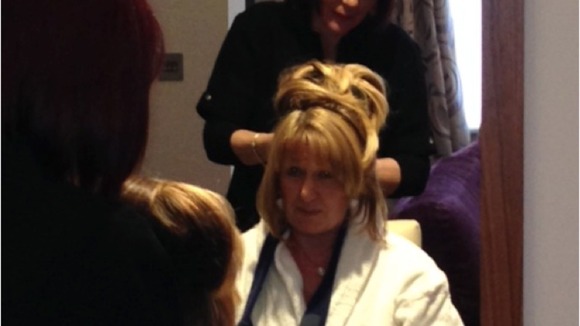 A couple due to get married at Gretna Green today, on Valentine's Day, have overcome setback after setback to arrive in Dumfries and Galloway in time for their big day.Jo King and Chris Watts from Buckingham faced train delays due to flooding in the South of England.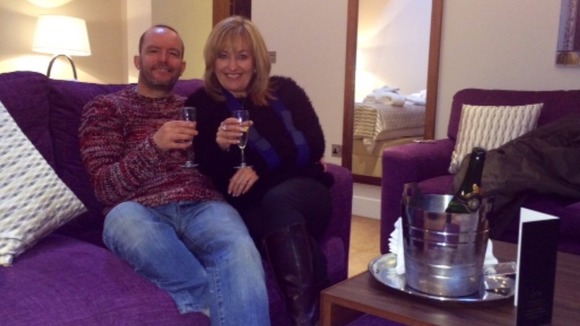 They then missed a connecting train to Gretna, and had to get a taxi to their hotel in time to pick up their marriage paperwork.Bride-to-be Jo fractured her elbow whilst out walking her dog last week, and is now wearing a sling.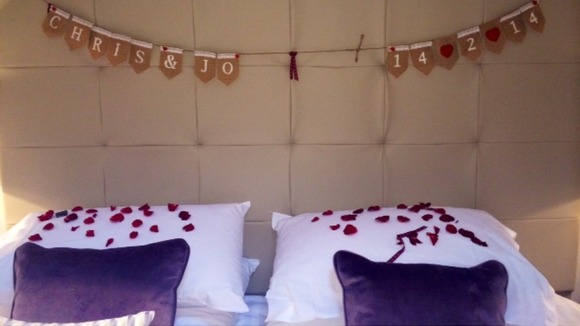 It all began last Valentine's Day when the couple got engaged, but they were both so ill they couldn't even make it out for dinner together.
Jo says "Last Wednesday, I just thought it wasn't going to happen. But Chris was adamant that we were going to be in Gretna Green on Valentine's Day for our wedding, and said he would drive all night if he had to! I have a special bling sling for my arm to make it blend in a bit more!"