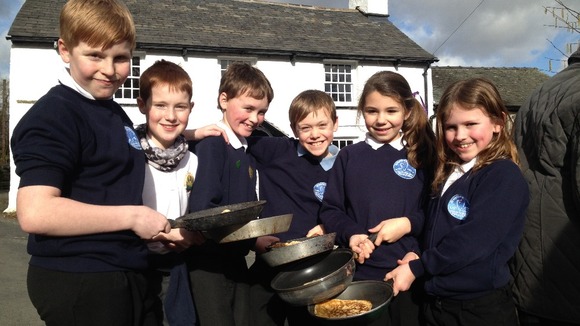 Troutbeck's annual pancake flipping competition attracted a record turnout.
Families from all over the Windermere area came to flip as many times as they could in a minute.
There were boys, girls, men, women and hotelier races.
The hotelier cup is the most cutthroat: bosses send their best competition to bring back the prize for their hotel.