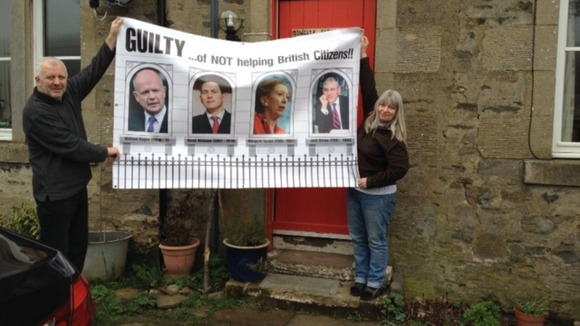 Julie and Les Sheppard are travelling from Selkirk to London to demand answers for their son's death.
Andrew Watt died in France four years ago. His parents argue that there was a lack of support from the British foreign office to find out the details of their son's death.
When the son's body returned to the UK it was discovered his heart and brain had been removed.
Last October the pair joined other families whose relatives had died abroad and protested about the lack of support available in that situation.
Julie and Les Sheppard will join other angry families at London's foreign Office on Tuesday at 11am in a bid to get their voices heard.