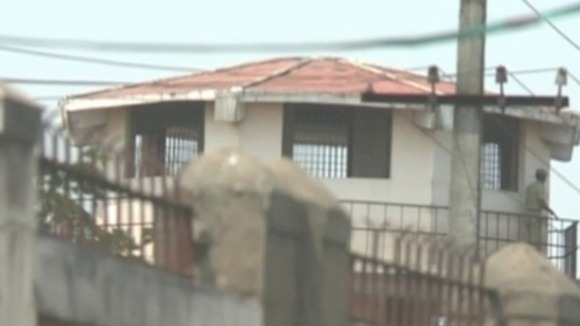 A man from Wigton held in an Indian prison since October has left jail this morning.
John Armstrong is one of five British men who have been released on bail but must stay in India while they fight to have charges against them dropped.
Paul Towers from near York, remains in prison along with the captain of the ship they were working on. He was the most senior member of the six British men on board.
They were imprisoned almost six months ago after what they thought was a routine paperwork check aboard their security vessel Seaman Guard Ohio turned into them all being arrested.
Their company AdvanFort has always insisted the men were working to provide protection to other ships from pirate attacks, but the Indian courts have pressed weapons charges on the Brits.
Five of the six Britons were granted bail on Wednesday March 26 but have only just been released.
One of their bail conditions is that they can't leave the country. They could only return to the UK if charges against them are dropped.