A train carrying passengers celebrating 25 years since the Carlisle Settle route was saved arrived in Carlisle earlier this afternoon.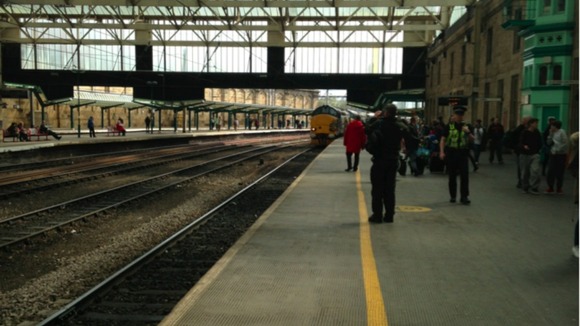 The train's journey began in Leeds at 9:32am this morning, 11 April.
It called at Shipley, Skipton, Settle and Appleby before arriving into Carlisle.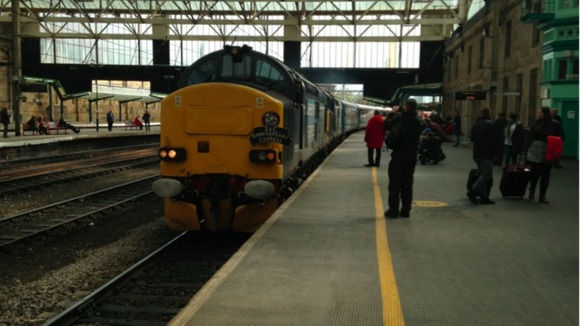 Former Transport Secretary, Michael Portillo, was on board. He made the final decision to save the line on this date in 1989.