Galloway farmer Stuart Mactier discovered this sheep in a snow drift last year. This year the sheep has twin lambs.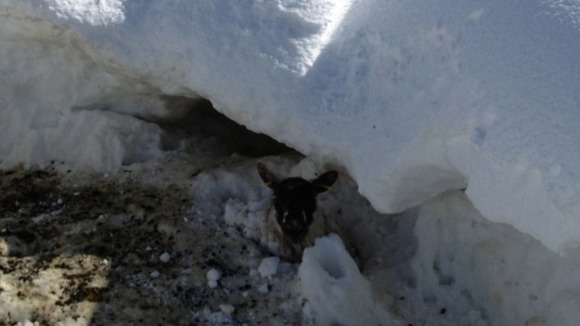 For nearly two weeks farmers dug sheep out of snow drifts after heavy snowfall last spring.
Farmers across the region lost animals in the snow but this sheep managed to survive and made a full recovery.