Eyewitnesses have told ITV News that passers-by pulled a family of five from their wrecked car just moments before it burst into flames.
The silver coloured Mercedes estate had been involved in a collision with a Ford Range pickup shortly before 9.30am on Saturday.
A man driving the Mercedes has been flown by air ambulance to the Royal Victoria Infirmary in Newcastle with "life-threatening" injuries.
A woman and a boy aged ten were also flown to hospital with serious but non-life threatening injuries.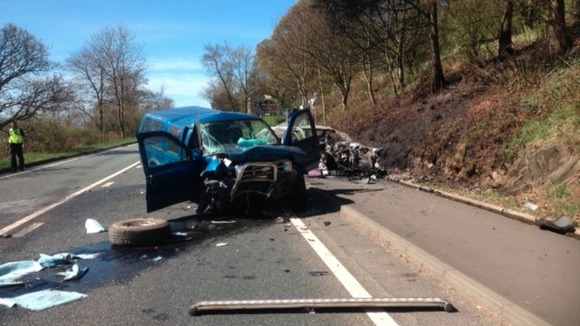 Two other children, aged 12 and 14, were taken by road ambulance to the Cumberland Infirmary in Carlisle with less serious injuries, as was the female driver of the Ford.
Cumbria Police say the family of five are not from this region.
They are believed to have been returning home from a Lake District holiday when the crash happened.