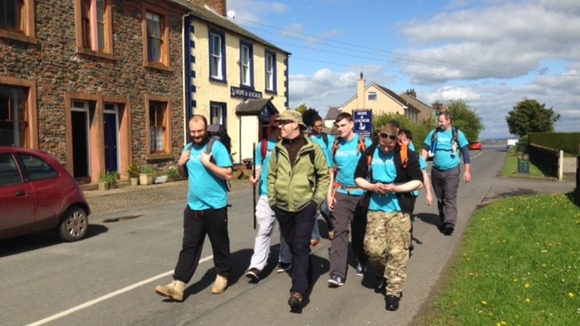 A group of comedians have begun walking the Hadrian's Wall route to raise money for charity.
Organised by Nick Banks from Hartlepool, the group set off from Port Carlisle on Friday morning.
They're performing free gigs along the way with the audience asked to donate money at the end.
One of the comedians, Matthew Fong, lost his mother to ovarian cancer two years ago, and money is being raised for the charity Ovacome.