The Queen's Baton has travelled around the world to 69 Commonwealth countries ahead of the Common Wealth Games 2014.
The final leg of the journey will be a 40 day tour of the host nation.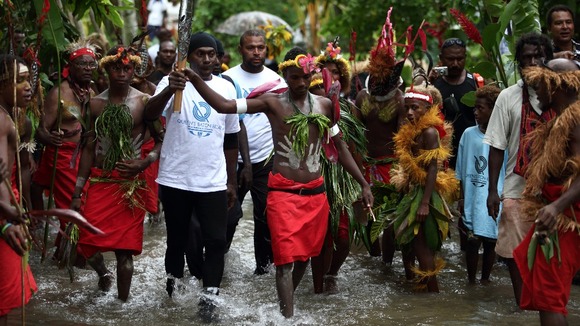 It will arrive in Langholm on Thursday 19 June, and visit several of the region's towns and villages, including a trip to the Blacksmith's Shop at Gretna Green and Carlingwark Loch at Castle Douglas.
The exact route that the Queen's baton will take through Dumfries and Galloway ahead of this summer's Commonwealth Games will be revealed on Dumfries and Galloway Council's website at 12pm, Wednesday 14 May.