Crowds and pipers were up early this morning and were out on the streets of Langholm to welcome the baton relay to Dumfries and Galloway.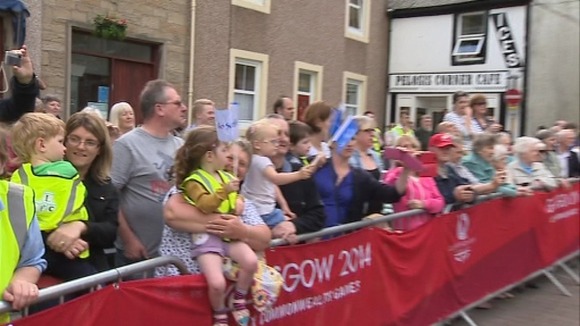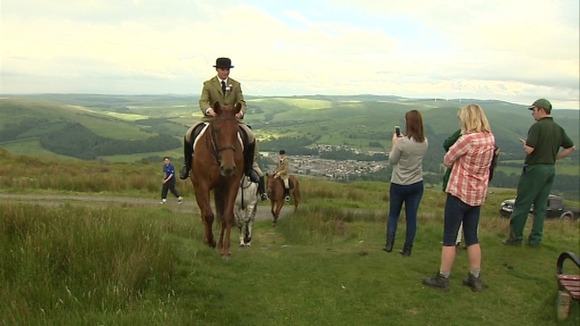 The baton started at Langholm Monument and was carried by Common Riding Cornet 2014, Dale Irving supported by his right hand man Alasdair Cavers and left hand man, Andrew Elliot.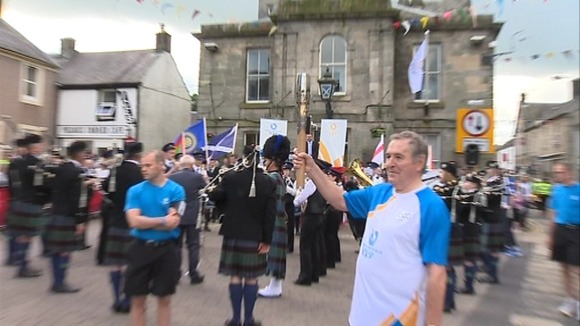 Langholm Pipe Band and Langholm Town Band lead the Cornet and The Queen's Baton down Langholm High Street.