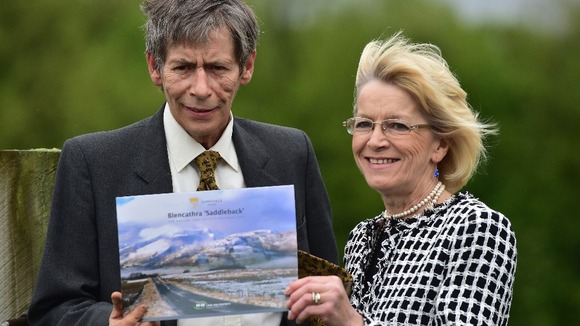 The Cumbrian fell Blencathra has been sold to an unnamed bidder according to a press release issued by the agents H&H acting for the Lonsdale Estates.
Hugh Lowther put it on the market at 1.75 million pounds plus VAT as he needs to raise two million pounds to pay off a nine million pound inheritance tax bill.
Blencathra is one of the Lake District's most popular fells. When it was put up for sale in May it created a flurry of interest.
Locally a group, called the Friends of Blencathra, set up a social media campaign to raise the money to buy it. Thousands of people made pledges and on Tuesday, 24 hours ahead of the deadline for sealed bids, those involved with the charity had their fingers crossed that they would be successful.
Earlier a statement from the land agent said:
'We confirm that our client Lonsdale Settled Estate has instructed us to accept an offer from an unnamed buyer which exceeds the guide price for Blencathra Mountain.
Prior to reaching this decision we had discussions with representatives from 'The Friends of Blencathra'. We have taken into account both their offer and the fact that there is a significant shortfall between this, and the successful offer.'
Debbie Cosgrove, founder and chair of the Friends of Blencathra says the group are shocked and disappointed as they had said they could match the higher offer within 24 hours.